We're so excited to be presenting this great show, full of suspense, spooky twists, and special effects! Let us now introduce the cast and crew of The Penultimate Problem of Sherlock Holmes.
---
CAST!
---
IAN STAUFFER 
Ian Stauffer is playing the role of Sherlock Holmes in The Penultimate Problem of Sherlock Holmes. This is his first production with Phoenix Players. Ian has acted in many local companies, including the Ottawa Little Theatre, Kanata Theatre, Orleans Young Players Theatre (now the Ottawa Theatre School), Tototoo Theatre, More Theatre, Vintage Stock and in the annual 'lawyer play', first at the Gladstone, then at the GCTC. 
Notable past roles include Henry Drummond in Inherit the Wind, Richard Burbage/Father Henry Garnet in Equivocation, Charles Condomine in Blithe Spirit, and Captain Hook in Peter Pan. He is always on the lookout for roles in the Ottawa area. 
Ian is a lawyer, specializing in civil litigation. Among his other pursuits, he enjoys writing.  He has written four plays and a novel, The Quickbeam Chronicles.  He's currently working on the sequel. Ian lives outside the beautiful village of Metcalfe.
---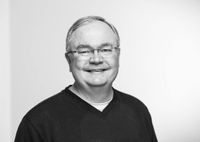 CRAIG MILLER
Craig is playing the role of Doctor Watson in The Penultimate Problem of Sherlock Holmes. He has performed with Phoenix Players several times, in the productions of Stage Kiss, Sleeping Indoors, and Rexy! for which he earned a Capital Critics Circle nomination for Best Actor for his portrayal of William Lyon Mackenzie King. 
He has also performed in numerous other productions with other companies like Nepean Little Theatre, Ottawa Little Theatre, and the Hamilton Players Guild.
By day, Craig works for the Department of National Defence, and lives in the small village of Edwards near the mighty Castor River.
---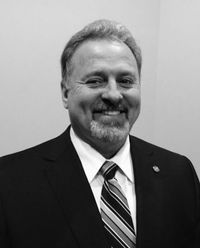 RANDY BELLINI 
Randy is playing the role of Professor Moriarty in The Penultimate Problem of Sherlock Holmes. This is his first performance with Phoenix Players.  
Randy took up acting eight years ago at the urging of his daughter, who is also an actor. Since then, he has had lead roles in Meeting Mr. Bennett (as R. B. Bennett) and A Long Way Home (as Rockcliff Fellowes). He has performed at the Shenkman Centre in Orleans with Vintage Stock Theatre and has had numerous roles with the Ottawa Theatre School (OTS) over the years.    
This coming Spring, Randy will be reprising the role of the Cowardly Lion in a production of The Wizard of Oz for the OTS at the Shenkman Centre. He will be acting alongside Sherlock co-star Ian Stauffer once again, who is playing the Scarecrow.  
When not on the stage, Randy is a Family Services Director with Capital Funeral Home & Cemetery. He has a background in athletics, primarily football, which he played and coached in Canada and coached in the United States. He has been living in Orleans for over 40 years.
---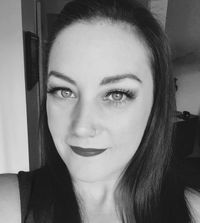 ANGIE SAUVÉ
Angie is playing the role of Mrs. Leonora Piper in the Penultimate Problem of Sherlock Holmes. She is thrilled to be returning to the theatre community after a long hiatus. This is her first performance with Phoenix Players. 
Angie is a lifelong fan of musical theatre and has performed in Godspell. She played Hermia in a production of A Midsummer Night's Dream and had leading roles in various high school productions, a few of which she wrote and directed. She was a member of the St. Matthew improv team for three years, two of which she acted as Captain, leading the team to a bronze medal in the Ottawa regional division at the Canadian Improv Games.
In 2004, she wrote and directed a play that was chosen via competition to be performed at the Ontario Sears Drama Festival, for which she won the award for Best Student Director. She hopes to take part in other upcoming community theatre productions in the Ottawa area. 
By day, Angie is a digital marketing and communications specialist for non-profit associations and small businesses. Her hobbies include writing, playing guitar, karaoke, antiquing, and attending any type of geeky convention she can find. She lives in Orleans.
---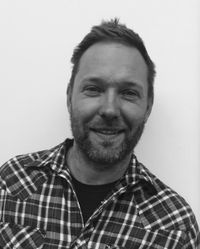 DAVE McINTYRE 
Dave is playing the role of Inspector Lestrade in The Penultimate Problem of Sherlock Holmes. This is his first production with Phoenix Players. 
Dave has a Bachelor of Fine Arts in Acting from the University of Windsor. He has previously played the role of Peter in a production of Nurse Jane Goes to Hawaii, and you can see him next in Kanata Theatre's production of Silent Sky. 
Off stage, Dave is a carpenter with a particular love for old house restoration. He enjoys camping, cooking, and practicing Brazilian jiu-jitsu. He calls the Craig Henry area of Ottawa home.
---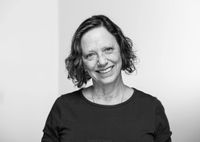 KITTY GALT 
Kitty is playing the role of Mrs. Hudson in The Penultimate Problem of Sherlock Holmes. She is a seasoned performer with Phoenix Players, having appeared in productions of Dixie Swim Club, Rexy!, Staff Room, and Welfarewell. She also worked behind the scenes on Plan B, Office Hours, and Stage Kiss. Kitty is also on the Phoenix Board as Membership Director. 
Kitty gained theatre experience in high school and has also taken part in acting workshops presented by Phoenix Players. 
 Kitty works as a Community Support worker and recreation coordinator in a drop-in centre, where she organizes beach trips, hockey and baseball games, museum excursions, outings to Winterlude, Haunted walks, pumpkin carving, and theatre trips to The Gladstone! 
In her spare time, Kitty hosts international students who have come to Canada to learn English. She enjoys adventures with her grandson, and lives in the Trainyards area.
---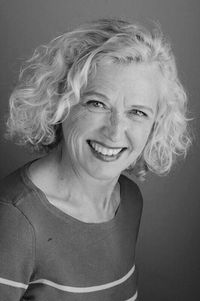 PAT McCOLM 
Pat is playing the role of Irene Adler in The Penultimate Problem of Sherlock Holmes. This is her second production with Phoenix Players, having acted in Office Hours in 2017 where she played Francine and Ellie. 
Pat took on the role of Bobby in the 2016 Ottawa Little Theatre production of The Mouse House, and performed in the Vagina Monologues in 2018. She has taken part in showcase productions at the Ottawa Acting Company including Glengarry Glenross, Les Belles Soeurs, and The Long Weekend. She has also taken courses in improv including improv showcase. 
When not on stage, Pat works in human resources for the government. Since she has no green thumb and failed miserably at arts and crafts, Pat decided to take up acting in 2015 and she discovered that it made her heart happy and allowed her soul to sing. It has become her passion. When not treading the boards, Pat can be found walking her Golden Retriever in Ottawa South. In Sherlock Holmes terms, their daily walks would be titled 'The Case of the Blonde Leading the Blonde.
---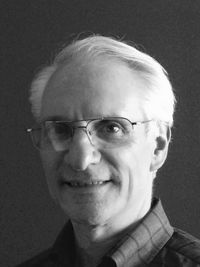 DR. JOHN KERSHMAN 
Dr. John Kershman will be playing the role of Auguste Dupin in The Penultimate Problem of Sherlock Holmes. John has spearheaded the Bums in Seats, Food in Bellies Challenge for this production, which encourages Ottawans to purchase 1,500 tickets over the run of ten performances at The Gladstone Theatre. If this goal is met, he will make a $5,000 donation to the Food Bank. 
John has worked with Phoenix Players previously, in their production of Plan B, and he played the role of William Lyon MacKenzie, in Rexy!. He has also been a part of shows like Homechild, My Mother's Lesbian Jewish Wiccan Wedding (both with GOYA), and he was a Chorister with the Ottawa Harmonia Choir and participated in the Distinguished Concerts Of New York Series, at Lincoln Centre, NYC.  John has taken an acting workshop with Chris Ralph and the Dundas Valley School of the Arts. 
Offstage, John is an Orthodontist and Periodontist, and enjoys cycling, guitar, choir, and cultivating orchids. He calls the Westboro area of Ottawa home.
---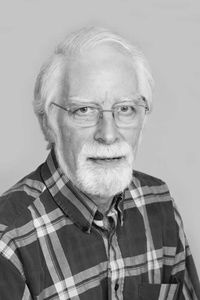 JOEL RAHN
Joel is playing the role of a Gentleman in The Penultimate Problem of Sherlock Holmes. To discover his identity, you'll just have to get your tickets!
Joel is the Director of Publicity and Marketing on the Phoenix Players Board of Directors. He is a seasoned member of the Phoenix troupe, having had roles in past productions such as Squabbles, Over the River and Through the Woods, The Hollow, My Three Angels, The Happy Time, I Remember Mama, Bedroom Farce, The Diary of Anne Frank, Rexy!, and Office Hours. He is currently involved in a new endeavour, The Ageless Players, bringing live, old-time radio shows to seniors' residences.
With other companies, Joel has had roles in productions like And Then There Were None, A Christmas Carol, The Importance of Being Earnest, Nurse Jane Goes to Hawaii, The Odd Couple, Widowers' Houses, Having Hope at Home, Inherit the Wind, and more. Over the years, he has taken acting workshops and courses with The Acting Company.
Joel is a retired professor from Université Laval and lives in Riverside South. Off stage, he enjoys curling, travel, and watching old movies.
---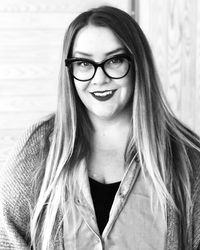 CHANTALE SAUVÉ
Chantale is playing the role of Ellen Watson in The Penultimate Problem of Sherlock Holmes. 
Chantale was born and raised in Ottawa and has been a lifelong performer. She has participated in musical theater, choirs, has sang with stars like Shania Twain, and most recently has been performing and acting as an ambassador for international singing app, Smule. She blends her love of cosplay and singing in her on-app performances as her alter ego Chanticleer providing her 60,000+ fanbase with a variety of musical entertainment.
---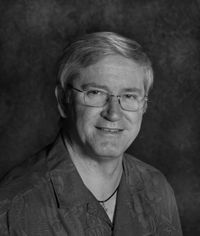 WILLIAM MORRISON
William is playing the role of Doctor Phinuit. He has been a member of Nepean Little Theatre and Phoenix Players from way back.  After studying Theatre in England, he first appeared with NLT in Arsenic and Old Lace, then Love Is Strange, the Tomorrow Box, Dirty Work at the Crossroads and a few other plays.  He has also directed (Play it Again, Sam; The Odd Couple, and Back to Beulah) and done Sound and Lighting Design.  More recently, with Phoenix Players, he has appeared in Mors Draculae.  During the day, he is a Drama Teacher in a local Intermediate School.
---
CREW!
---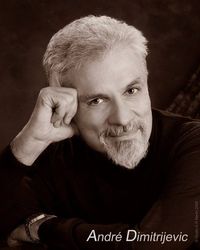 ANDRÉ DIMITRIJEVIC
André is the Director of The Penultimate Problem of Sherlock Holmes.
André is the Director of The Penultimate Problem of Sherlock Holmes. He sits on the Board of Directors of Phoenix Players as Co-Artistic Director, and has directed a number of plays for Phoenix, most notably Alan Stratton's "Rexy" and Michael Healey's "Plan B." 
André has acted with a number of theatre companies in the area, including Isle in the River Theatre, le Theatre du Village d'Orleans, Vintage Stock Theatre, Linden House, and Phoenix Players. His last appearance with Phoenix Players was in the role of Mr. Van Daan in the production of the Diary of Anne Frank. 
For the past few years, André has been directing plays mainly for Phoenix Players and for ITR Theatre. He has taken a number of courses and workshops at various institutions including the then Ottawa School of Speech and Drama, the Canadian Screen Training, Centre, The Ottawa Little Theatre, the Summer Institute for Film and Television and the Theatre Ontario Intensive courses. 
After Sherlock Holmes, André will be directing Robert Chafe's play about Nurse Myra Bennett, a nurse in a Newfoundland outport: "Tempting Providence" for Isle in the River theatre in the Spring of 2019. 
André is retired and living in Manotick. He dabbles in drawing and cooking, and belongs to two play reading groups.
---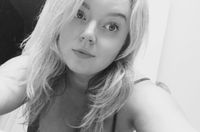 RACHEL WORTON 
Rachel is the Stage Manager for The Penultimate Problem of Sherlock Holmes, and also a member of the Phoenix Players Board of Directors. This is her fourth season with Phoenix, having stage-managed past productions such as; So this is Christmas, Staff Room, and Plan B. She co-directed the recent Phoenix Players production of Stage Kiss with Sherlock director André Dimitrijevic. In February 2017, Rachel stage-managed School House with Kanata Theatre and was nominated for an award with the Eastern Ontario Drama League Festival (Adjudicators Choice for Best Stage Manager) for her work.  
Rachel is no stranger to performing! She played Maureen in a 2008 production of Rent, and played Officer Hackett in Welfarewell, a 2016 Phoenix Players production. Rachel credits her years as a competitive dancer as having led to her love of performance and theatre. She attended University for Theatre and holds a BFA in Fine Arts for Technical Theatre, focusing in stage management.  
After The Penultimate Problem of Sherlock Holmes, Rachel will be stage managing Silent Sky with Kanata Theatre, opening in February 2019 at the Ron Maslin Play House. She's also working with All Saints High School, putting on The Drowsy Chaperone in April at Centre Pointe Studio.  
When not managing the stage, Rachel works as an administrator for a construction company. She enjoys photography, softball, and is also musically-inclined, playing French horn and piano when she can find the time. Originally from Lanank, Ontario, Rachel currently resides in Nepean.
---